Youth Ministry at Mt. Nebo
At Mt. Nebo our youth (grades 6 -12) experience safe, age-appropriate environments where they learn about Jesus in a creative and relevant way.
Devotions and Donuts
Who: Middle School Students (grades 6-8)
When: Wednesday from 7:45 AM to 8:30 AM
Where: Mt. Nebo UMC Building
What: Youth meet before school to eat breakfast together and have a time for devotions and prayer before heading to school.
Sunday Youth Group
Who: Grades 8-12
When: Sundays from 6:30 PM- 7:30 PM- This group will meet twice each month, September 12 and 26, October 10 and 24, November 7 and 21, and December 5.
Where: Mt. Nebo UMC (will meet under the church portico, weather permitting, then meet in the church narthex)
What: We will meet for devotions, worship, and fellowship. This is a great time to get to meet with youth who attend different schools and come together to meet as ones sharing a Christian faith. We will also use this time to plan outreach events for the youth
456
This small group meets weekly at Mt. Nebo from 4:30PM-5:30PM every Monday, beginning October 4th, that school is in session for an after school snack, study, fun and prayer time. This is a great way for 4th, 5th, and 6th graders to grow in their faith by studying and serving together. This group meets at Mt. Nebo UMC Pavillion (weather permitting) or Ministry Annex . Alyssa Eubanks leads this group.
We follow the Western Brown School District school calendar and meet weekly during the school year. In case of inclement weather or times when school may be cancelled or on remote learning, we will not meet face to face.
Sunday School Class
Who: Grades 6 - 12
When: Sundays from 10:15 AM - 10:55 AM
Where: Classroom 2
What: This class is a discussion format-- where youth make Biblical connections to real world situations. This class is led by Shelby Eubanks.
Upcoming Outreach Events
See You at the Pole- Wednesday, September 22nd.... time TBA
Brown County Fair Parade- Monday, September 27th-- Youth are encouraged to walk the parade route with their families along with the rest of the Mt. Nebo UMC church family- check the bulletin or call the church office with details about this event.
Worship on the Road- Sunday, October 3rd at 1:30 PM at Ohio Valley Manor- outreach for grades 6 and up
Hamersville Trunk and Treat- The youth grades 8-12 work together to decorate a trunk (or truck bed) and pass out treats during the Trunk and Treat event at Hamersville - Date and time TBA
Meet our Discipleship Coordinator- children- Youth- adults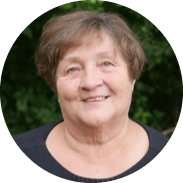 Got questions?
If you have further questions concerning our youth experience or visiting Mt. Nebo with youth, simply click the button below and get in touch with us!